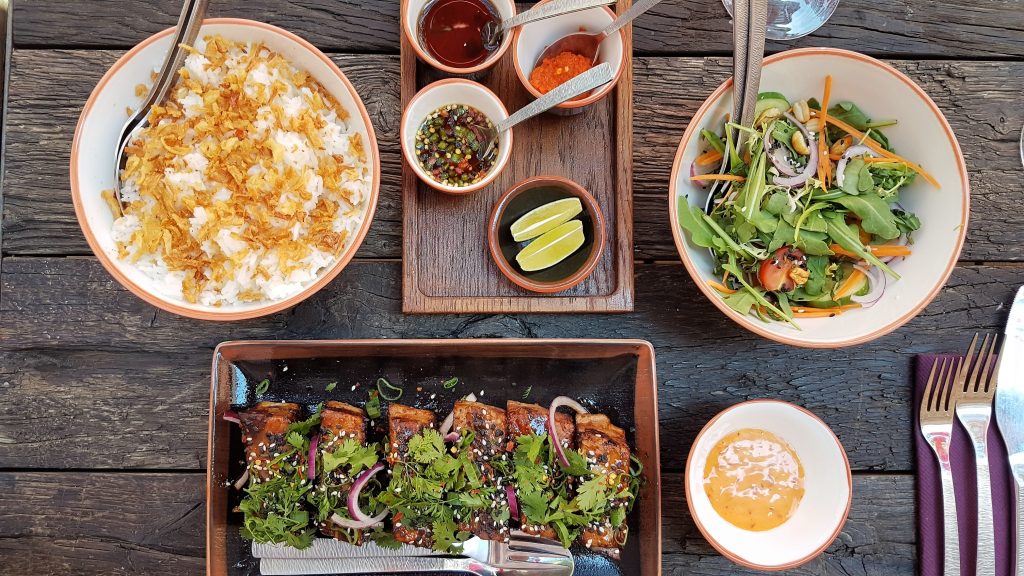 By Nathalie Caucat
Castigno
For my friends who are living in Belgium, UK, in the Netherlands or in the U.S., I have discovered "The Rebirth Of A Dream" in South of France. You can imagine that it's my new life (it could be) but it's an amazing place where you could come to rest and relax in peace.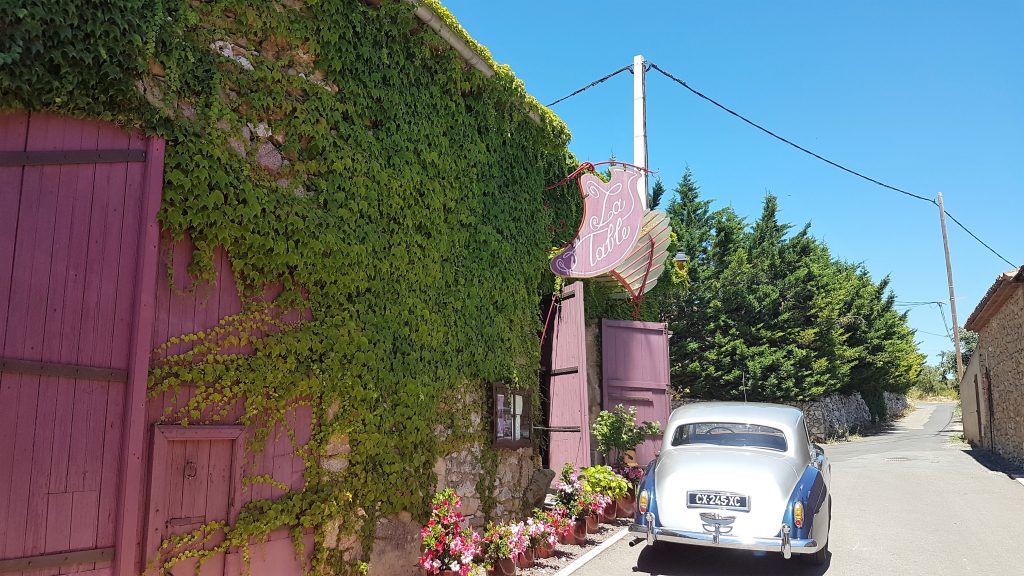 Village
I can explain you the concept. It's a village concept in the middle of vineyards and Mediterranean scrubland. It a hotel with different types of rooms or houses to rent, a vineyard, three restaurants and many activities. The streets of the village have been repassed and the houses flowered, which reinforces the charm of this old typical village of South of France.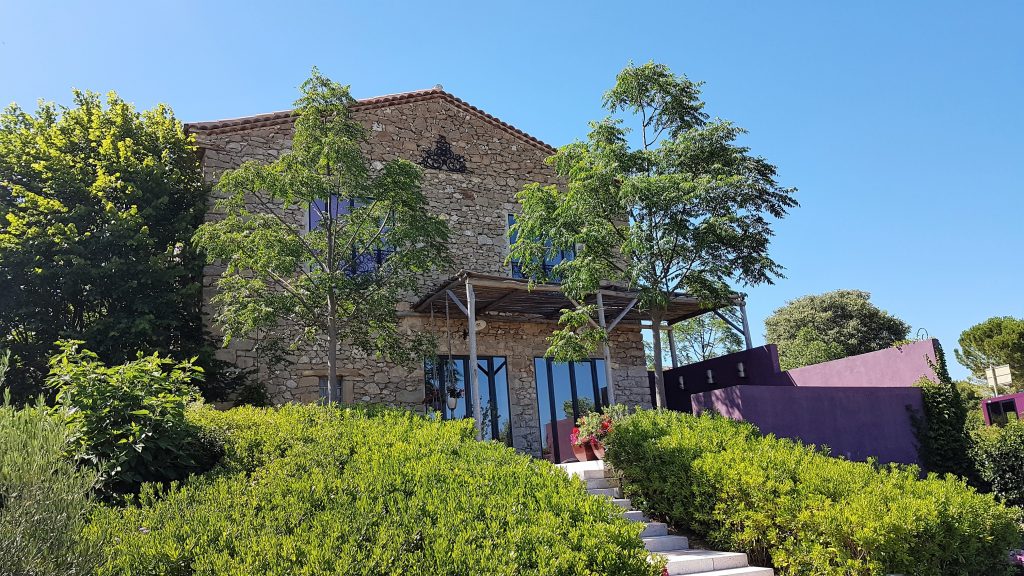 Accommodation
You can stay in one of the luxury rooms or junior suites of the "Maison des Amis" or in the beautiful main vineyard house. Every room has a unique decoration and you will have access to a very nice swimming pool. If you can afford them, two other prestige suite are available in old refurbished stables in the heart of the village. Otherwise, eight recent new rooms have been built in a place called the "Vendangeurs". These brand new residences in natural wood remind the grapes 'colours of the region. A house for four people can also be rented with a very nice garden and a private swimming pool.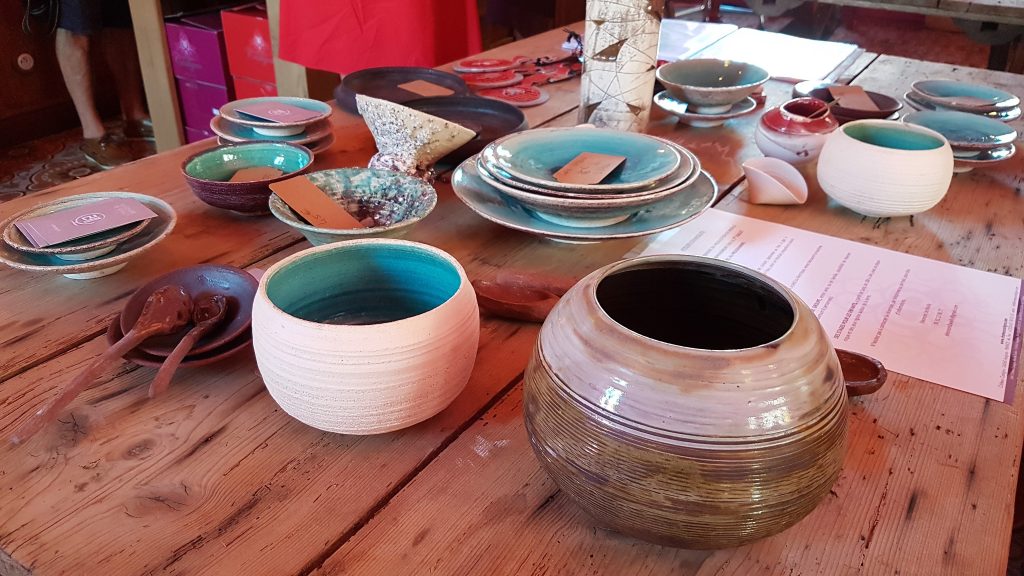 Activities
The village offers you a digital detox (no use of wifi or cell phone). Behind this concept, the willing is really to "slow down" our life and you won't be disappointed. Many activities are there to take care of you: massage, escape with scooter, old French car, horse or bicycle to discover historic towns of the Haut Languedoc, musical picnic with local home-made food, ceramic cooking courses or visit of the vineyard with wine tasting. It's also possible to organize your wedding where everything can be customised.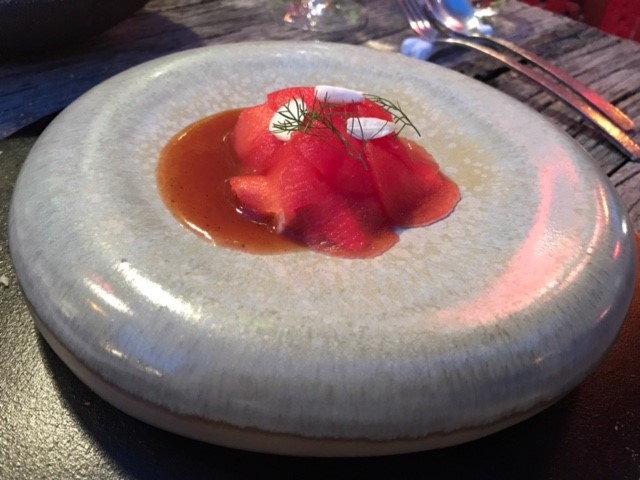 Food
The Village has three restaurants. "La Petite Table" based on the central place of the village, it's where you can take the breakfast. It's also where you can have a drink, lunch or dinner with tapas, antipasti or small "bistrot" dishes on the terrace in summer. They also organize special evenings where you can eat grilled meats on wood fire ("Gaucho grill" from South America) or Mediterranean food (Italian and Spanish).
Another restaurant need to be tasted "Le Thai". It's so unusual to find a good Thai restaurant in the South of France that you could drive many kilometres to come again to this place. For the menu, you can enjoy home-made exotic dishes flavoured with fresh herbs (coriander, ginger, Thai basil or lemongrass).
Of course, you can also have lunch or dinner in the gastronomic restaurant "la Table". You will find here a natural cooking inspired by the seasons and the terroir with herbs that come directly from the garden! The two Flemish cookers are really creative, with simple things they make fantastic and tasted dishes.
Even if I'm from this region and I know it well, I was completely under the charm of this village. I understand the impression the Belgium owners had when they discovered this place and named it "Rebirth of a dream".
I can only advice you to visit this "out of time", peaceful and full of charm place.
Learn more :
More pictures :